Saxy Mr. S. is the absolute number 1 Star Saxophone player from the Netherlands. Looks, talent and energy describe him best when he is rocking your party. Having played all over the world he knows how to interact with a crowd and adapt to any kind of atmosphere. Where other saxophonists fail to deliver at minimal, eclectic or electro parties, Saxy Mr. S. loves it. Whether playing familiar old house tunes together with funky licks and sweet solo's or going crazy on the latest hits this youngster hypes up the place. Saxy (for friends), is not afraid of the spot light and his appearance matches the international variety of clubs and parties he played at.
Saxy Mr. S. is currently resident at Jimmy Woo, Hed Kandi, Hotel Arena (hed kandi, soigné, Club Amsterdam), Rock Steady (the Sand), Blinq, Escape, Kroon, Millers, Boomerang Beach, BC Oranje, club 19th , Harbour Club, Blu Beach, Alexander Beach  and more.
Saxy playes/played with/for Armin van Buuren, Hardwell, David Guetta, Julia Savitcheva, Erick E, Kevin Saunderson, Eric Morillo, Danny Howells, Jaziah, Dekky, Philip Young, Bobby Burns, Party Squad, Danny Marguez, Florent Gasparini, Martin Solveig, Bob Sinclar, Roog, Dennis vd Geest, Vato Gonzalez, Gabriel & Castillon, Mike Scott, Dave Mayer, Jamie Lewis, Robert Feelgood, Thomas Hensbroek, Hedkandi, Fierce Angel, Candy Dulfer, LA the Voices, Alain Clark, Kasper van Kooten, Do, Blof, Ali B, Gordon, Gerard Joling, Jamai, Patty Brard, Hans Dulfer, Marco Borsato, Edwin Evers Band, Miss Montreal, Adele, Frans Bauer, Joel Borelli Show, Waylon, Craig David, Paris Hilton, Leonardo DiCaprio, Royston Drenthe, Linda Evangelista, Wesley Snijder, Bono & U2 and so on.
Saxy Mr S is endorsed by Shure, Oger Fashion, Breitling for  Schaap & Citroen Jewelers, Cannonball Saxophones, SD Systems Microphones.
Saxy played worldwide in clubs like: LAX (Hollywood), Nikki Beach (Marakech, Marbella, Miami), Shag (Hollywood), Le Baoli (Cannes), VIP room (Paris, St Tropez, Cannes) L'étoile (Paris), Queen (Paris), Nuevo & sur (Malaga), Noxx (Antwerp), Stereo Sushi (Antwerp), Versuz (Hasselt), Jimmy Woo (Amsterdam), Room (Bejing), Blue Marlin (Ibiza), Pacha (Ibiza, Vilnius, New York, Madrid), Kudeta (Madrid, Bali), Felix (Berlin), Bahamas, Kazakhstan, Sweden, New York City, Maledives, Italy and many more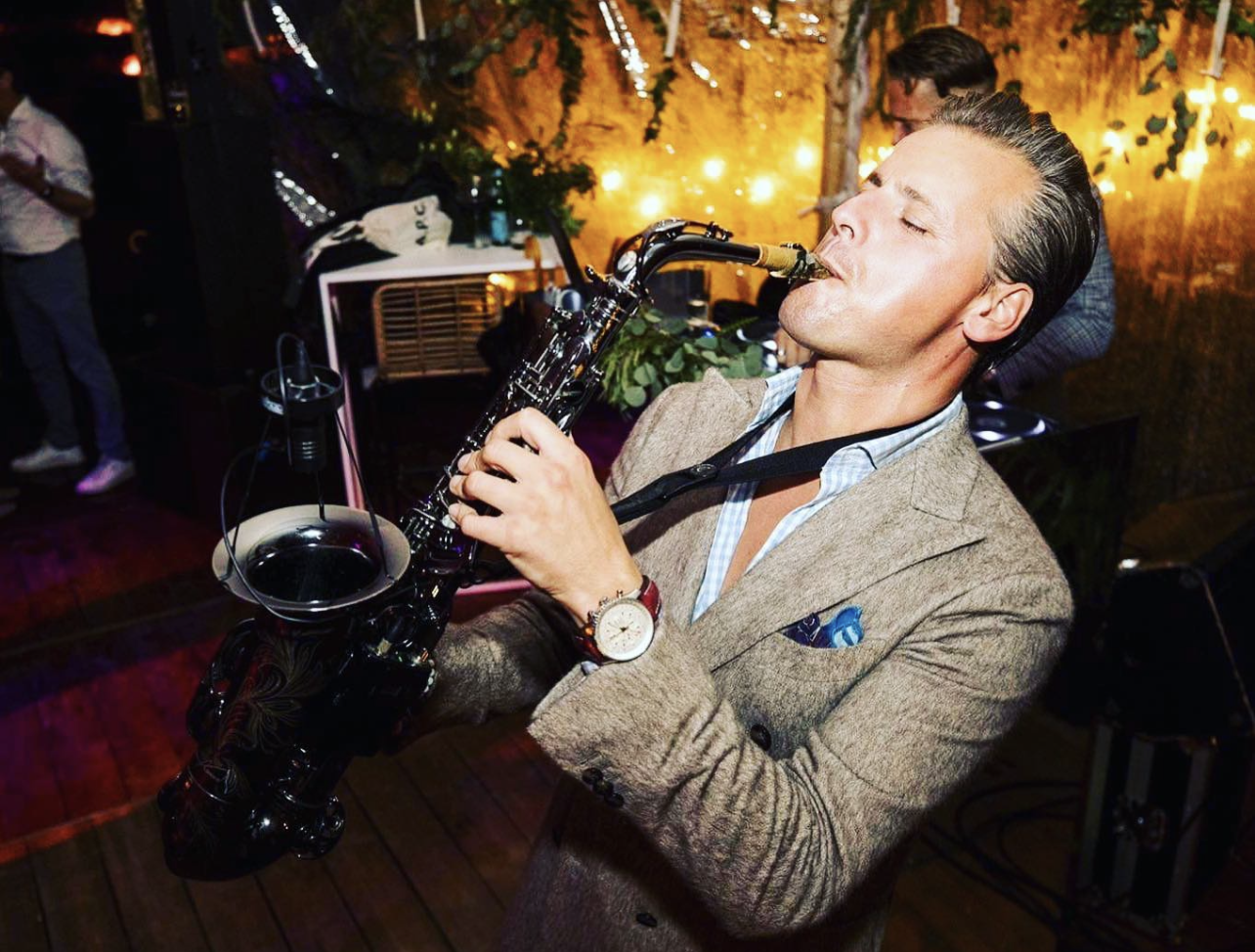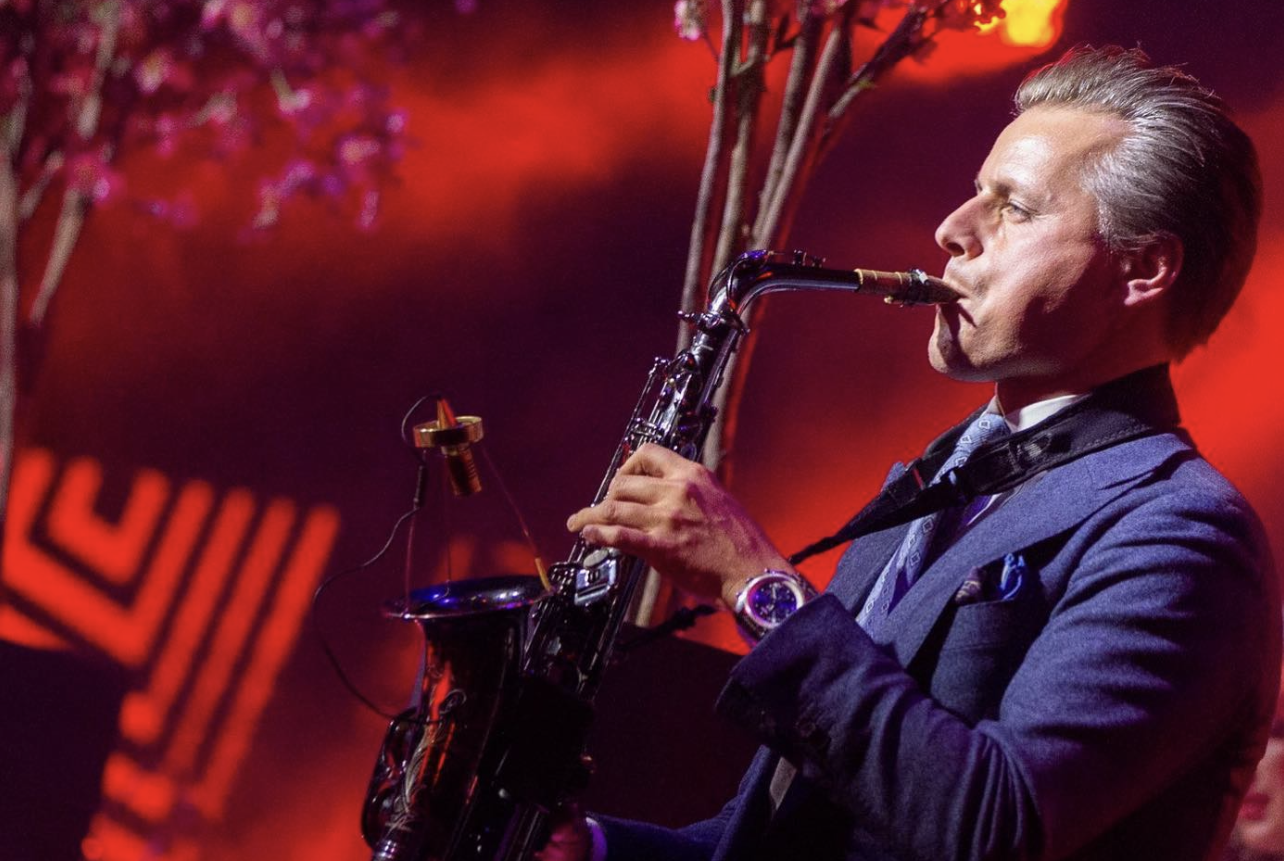 TE BOEKEN ALS
Saxofonist Solo
Saxofonist met DJ
MUZIEK SPECIALITEITEN
Dance | House | Classics | Jazz | 70s | 80s| 90s | 00s
REFERENTIES
Saxy MrS staat op het podium met:
Sax with the DJ, La Fuente, Benny Rodrigues, Mr. Belt & Wezol, De Hofnar, Kav Verhouzer, Steve Riddm, Alex Vasi, Brothers in the Booth, Le Mar, Monte La Rue, Team TNT, Jill Kleinjan, Dorine Fox, Kim Kaos, Marly Fox , Thom Bold, Silque, Juvanice, MC Robbie Rise, MC Divine, MC Nash, MC Micky Hurts.
SAXOFONIST SAXY MRS BOEKEN DOE JE BIJ SAX WITH THE DJ!
Meer informatie aanvragen
Bekijk ook onze sociale media kanalen